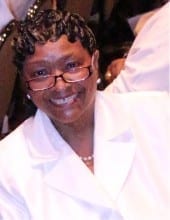 Joyce Willard Teal is a graduate of Prairie View A&M University. She was an award-winning teacher in the Dallas Independent School District from which she retired. She taught school in Dallas for six years, but her career path has taken her through New Jersey, Maryland, Pennsylvania, Georgia and Virginia where she taught community college and reading/language arts to boys and girls in the public schools.
She began writing professionally in 1993 and has had several award-winning poems published. Her first book, It's O.K. To Be Different, was written for boys and girls between the ages of nine and fifteen, but has universal appeal and is being read by children as well as adults. It is now in its fourth printing, the most recent of which is a New Millennium Edition with expanded glossary and artwork. Activities for children are included in this edition.
The Point System, a book targeted for children in the middle grades and their parents, was released by Ozark Press in November, 1998. The original version was illustrated by children in the author's reading classes at Florence Middle School in Dallas, Texas. The front cover of this first edition also features students in her reading classes. The 2nd edition was released in 2015. It has a revised book cover and updated artwork.
Sister, It's Not Okay is Dr. Teal's first adult, non-fiction title. Like her other two books, it was inspired, she says, by her interactions with children and their parents as she has traveled and taught throughout this country.
The Yield, another adult, nonfiction, was released in December, 1999. It is about black couples, their failed or failing relationships, and the impact this has on the children who result from these relationships. "This book too," she says, "was inspired by my interactions with children and their parents during the more than twenty years that I have been in the classroom."
MotorVation, a book of original poems and other writings, was written in response to hundreds of requests for the poems the author has shared as she has spoken to audiences throughout the country. It was released in November, 2002.
Don't Sweat it, Kid, released in 2003, is Volume 1 of the trilogy. The three volumes contain 100 topics relevant to the lives of adolescents. Volume 1 contains topics 1-33; Volume 2 contains topics 34-65; Volume 3 contains topics 66-100. The trilogy was written for young people between the ages of eleven and eighteen, (middle grade through high school). It focuses on topics relevant to the lives of adolescents and discusses positive ways to help them cope with situations they face day to day. The second edition of the trilogy was released in 2014, with some updated topics included.
Dr. Teal received a Doctorate in Counseling from Chelsea University and in 2008 she received a Doctorate in Christian Counseling from Jacksonville Theological Seminary. She is the 1998 recipient of the Excellence in Teaching Award. This award is sponsored by Shell Oil Company for the National Council of Negro Women and is a prestigious award that only a few in the profession are privileged to receive.
Dr. Teal is married to Prince O. Teal, a retired Federal Department of Education employee who is now CEO of his own educational consulting firm, Teal's Consultant Services. The couple has two adult children. Rodney, who is an attorney and a pastor and Geisel, who is a Division Manager for Family and Community Partnerships, one of the three divisions of Headstart.
In addition to teaching, Dr. Teal is an inspirational speaker, guest lecturer, poet and storyteller. She also does a workshop for adults based on her book Sister, It's Not Okay, and a workshop for youth based on the books Don't Sweat It, Kid and MotorVation.
Dr. Teal is available for speaking engagements. Call 214-349-7361 or 214-348-2011 or email her for more information.